Your gateway to ZOHO world.
We are experts at deploying and mantaining Zoho ecosystem in compaines all over the world.
ZOHO is a suite of more than 50 applications to comprehensively and centrally manage all the processes of small, medium and large companies.
Zoho is a flexible tool that allows you to deploy your processes by modifying them on the fly from a friendly graphical interface.
Zoho is a tool that can be scaled quickly and easily through the native language: deluge script.
For as little as $35 per month per user you can access all the applications in the Zoho suite.
We integrate WhatsApp into your Zoho CRM platform,  so that you and your team can manage all your customer conversations efficiently and manage your contacts without complications.
With Zoho CRM you will be able to efficiently centralize all the activities that you carry out with your potential clients, get to know the profile of your consumers in depth and achieve the highest productivity.
We help you take the leap in quality that your institution needs. Organize your database and expand your communication channels, improving the relationship with the student from the moment they make their first consultation until they finish their studies.
We provide a CRM  so  that your  sales  through  the Internet  are  not  a  problem. From  online  payment  control to  shipping  tracking  of  your products, everything  will  be easier  to manage by  integrating  your  online  store  into  your  CRM  system.            
Count on the best marketing applications to publicize your brand and increase the sales of your company. Within the CRM system you will be able to manage your marketing campaigns in simple steps, at the same time you will obtain data to see which ones bring the best results.
We   integrate   an   IP   telephony    service   with    multiple    features    to    your   CRM    platform,   so    that    your    agents   can   provide   the    necessary    attention   and   record   the   information of  each   call   made.    All   within   the   same     platform.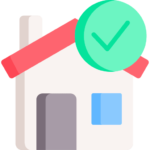 Implementamos  un  sistema  CRM  para  su inmobiliaria,  logrando  así  que  tanto la gestión como el proceso de  compra  y  venta  de  una propiedad  sea  óptima  y  personalizada  de  acuerdo  a  la  necesidad  de  cada  cliente.
Podemos  montar  un  sistema  CRM  que  se  encargue  por completo  de  administrar sus finanzas,  automatizando  todas  sus  tareas  de contabilidad: facturación,  registro de gastos,  cuentas bancarias y más.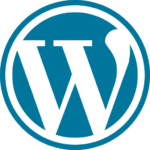 If   you  have  a   WordPress   website   but   your  leads  stay   in  an  email,   our  CRM  for WordPress  is  the  best  option.  Centralize  all   your   leads   and   send   automatic   emails   to   all   your   clients.                                   
Whether small or medium, your company also needs to maintain an order and record of all its customers. That is why we implement a CRM that perfectly adapts to what your SME needs and that has all the tools that make your business grow.
Access your clients' financial and policy documents, insurance records, and more. Enhance your managed assets with better account management. See how you are performing with detailed reports on your CRM data and grow your business.
Manage all your social networks from the CRM platform. Improve the relationship with your current customers and easily identify potential ones.  Automate  all your  posts  and  track  all  your  social  post  interactions.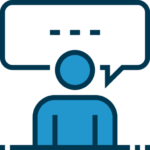 Contact us through various communication channels, be it WhatsApp, email, website, etc. We will contact you as soon as possible to schedule a meeting.
We analyze in detail what your need is. Taking into account the context and your industry, we assess your need and possible functionalities to implement.
According to the CRM that interests you and the extra functionalities, we establish a quote for our services.
Having accepted the budget, we proceed to carry out the Kick Off of the project, establishing requirements, deadlines and information required to start the project.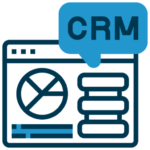 Having made a layout of the implementation, we proceed to validate it by simulating the use cases and explaining the functionalities that remain to be developed.
Once the implementation is finished, we proceed to carry out the system administration training and its use for everyday users.